Raise your hand if you love a cheaper bill when the waitress hands you the check! Here's a list of Chattanooga restaurants that offer a free or cheap kids meal on Mondays.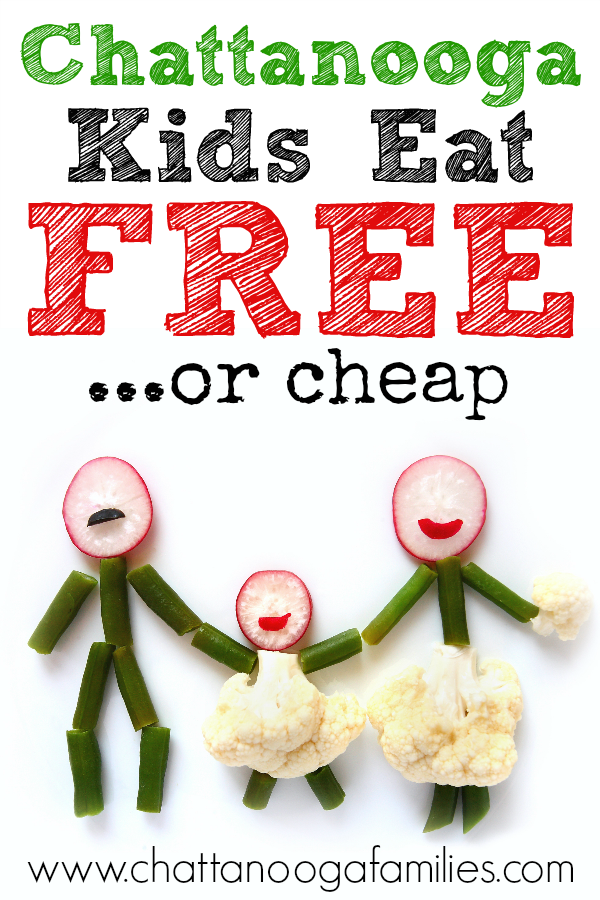 Please note: All free meals are with qualified Adult Meal. And most are dine-in only. Other restrictions may apply, such as only two per table. This page is maintained as best as possible. However, it is recommended that you always confirm prior to visiting as these listings may change at any time without notice. Chattanooga Families nor it's site owners will be held responsible for any errors or omissions. If you experience trouble with any of these listings or if you know of others to add, please Contact Us so we can update this listing as soon as possible. Thank you for your understanding and assistance! Last Updated: November 11, 2015
Golden Corral: Kids 3 & under eat free with adult meal purchase. All day.
Taco Mamacita: Kids eat FREE when they wear their Taco Mamacita shirt.
Urban Stack Burger Lounge: After 4pm kids 12 & under eat FREE when they wear their Urban Stack Burger Lounge kids shirt.
Did we miss a restaurant? Has a deal changed? Let us know