Want to spice up your marriage? Try spicing up your dates! This giant list of 75+ Chattanooga Date Night Ideas is perfect for spicing up your love life and getting out of the date night rut. Some of these ideas might take some planning ahead, but if you truly want to have a date night that will leave you and your spouse already scheduling the next one, there are a lot of fantastic places and activities right in our own backyard–Chattanooga, TN. Some of these date night ideas are better suited for specific seasons and times, so make sure to check each place's business hours, and *ALWAYS* check Groupon and LivingSocial for discounts. You might even find something on those sites that we haven't found out about yet!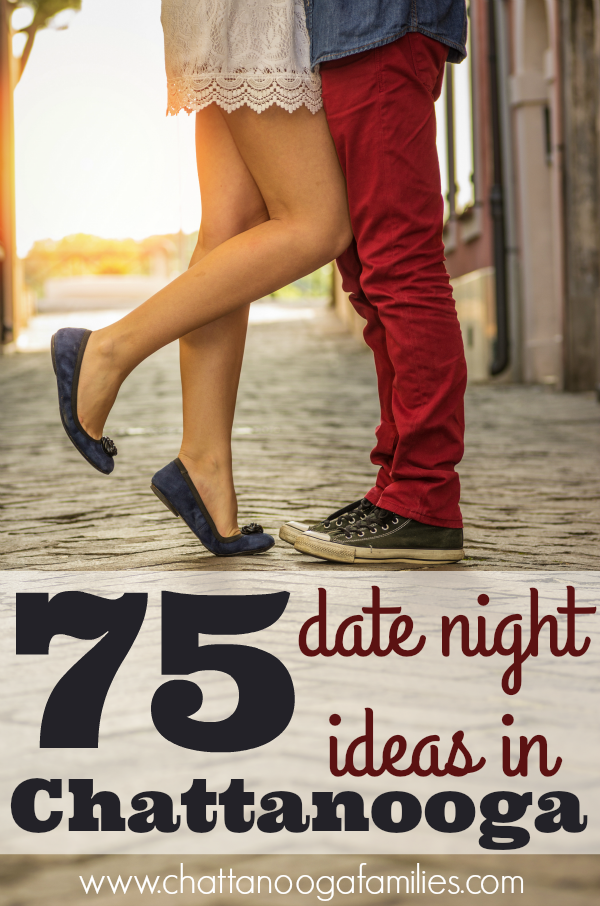 Chattanooga Date Night Ideas
Active Date Night Ideas in Chattanooga
Adventurous Date Night Ideas in Chattanooga
Artistic Date Night Ideas in Chattanooga
Casual & Classic Date Night Ideas in Chattanooga
Stroll around the Chattanooga Zoo
Enjoy the Tennessee Aquarium
Dinner out
Stroll around the Walnut Street Bridge and Coolidge Park area
Grab an ice cream cone or some frozen yogurt at your favorite place.
Take them out to the ballgame and watch the Chattanooga Lookouts. Don't forget the peanuts and cracker jacks!
Picnic at one of the local parks
Foodie Date Night Ideas in Chattanooga
Check out the local farmer's market and make dinner with the ingredients you find.
Pick some fresh fruit together at a fruit and berry patch.
Take a cooking class at Mia Cucina, Dish T' Pass, or the Sweet & Savory Classroom.
Take a little drive to the Georgia Winery and have a wine tasting.
Try a new restaurant you've never been to before.
Luxurious Date Night Ideas in Chattanooga
Enjoy an in-town getaway and stay at the Chattanooga Choo-Choo in a railcar-turned-hotel room, or stay at the Stone Fort Inn or the Bluff View Inn.
Couples Massage; there are endless places to have a couples massage, but if you go to a massage school, they are usually half the price. (You can find deals on Groupon for this all the time!)
Go to any of the bed and breakfasts in Chattanooga, have a picnic, and enjoy the scenery.
Take a carriage ride through the streets of downtown Chattanooga during the summer.
Theatrical Date Night Ideas in Chattanooga
Unique Date Night Ideas in Chattanooga
2016 Valentine's Day Dates in Chattanooga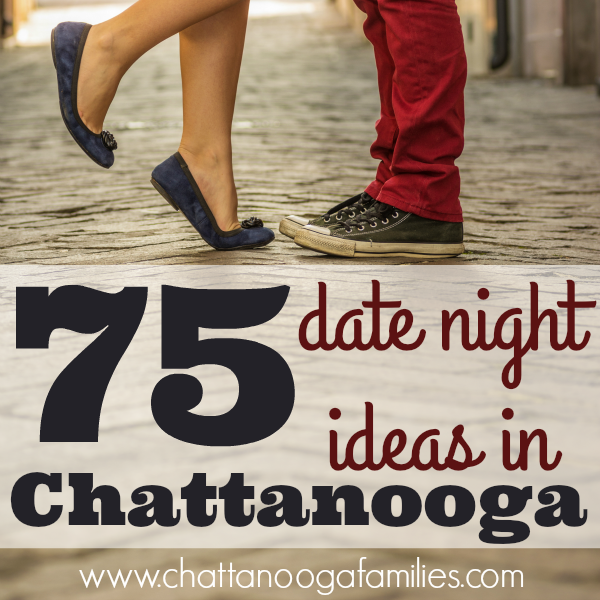 What other Chattanooga Date Night Ideas can you think of? Let us know and we'll add them to the list!