It's time to sign up for another Lowe's Build & Grow Workshop! Take your child to Lowe's and let them build Black Widow's Sky Cycle inspired by "Marvel's Avengers Assemble." Kids love the chance to build with the small hammers and bang to their heart's content–just watch your fingers if you're helping them! This is a perfect indoor activity for kids in Chattanooga.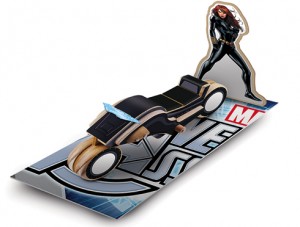 Date: July 11th, 2015
Time: 10:00 am
Where: Lowe's
The workshop is FREE, but you do need to REGISTER ahead of time.
Happy Building!