As a mom of two active little boys, I love the chance to get out in a public place where it is ok to touch everything in sight! A place where things are encouraged to be explored.  A place where everything is secured and we don't risk breaking anything. Can I get an "Amen" from the two-year-old crowd?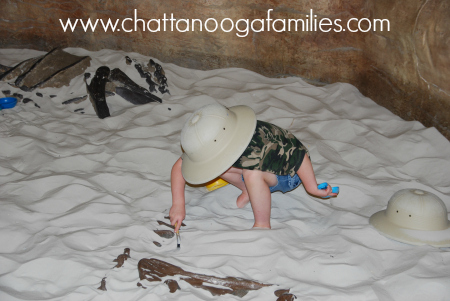 The thing is, I'm pretty sure my little guys like the same places for the very same reasons–because if the risk of getting in trouble is low, mommy will be a little more low-key and let them play to their heart's content!
As an early childhood educator turned homeschool mom, I love places jam-packed with fun, hands-on learning activities for kids–places where the line between learning and fun is so blurry that they just melt into each other…because that's the way learning should be.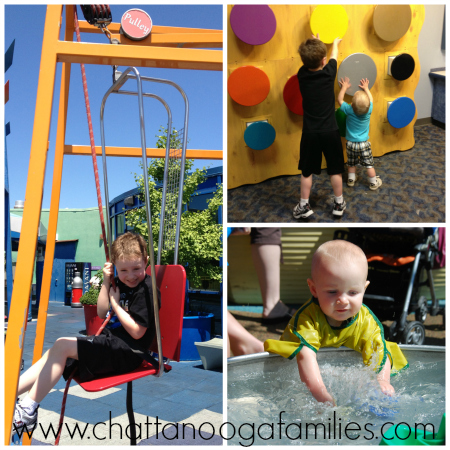 I think that's why we're so drawn to the Creative Discovery Museum.
It's one of our favorite indoor activities for kids in Chattanooga. We've been there in every season and every type of weather. In the winter, it's perfect for a day out of the house and fighting cabin fever in kids. In the summer, it has air conditioning, water play, and doesn't require wrestling a toddler to apply sunscreen.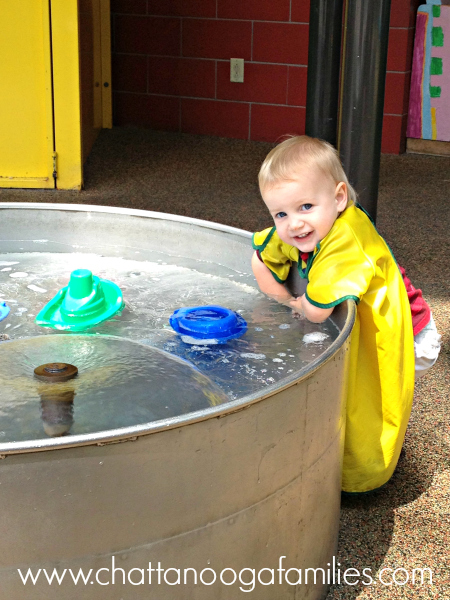 The rotating exhibits are always so impressive. Just when I think they can't top the last one, they bring in a new one just as exciting as before! So far, this mom's favorite has been the Magic Treehouse Exhibit, but I can't wait to see the Wizard of Oz that is coming in May 2014.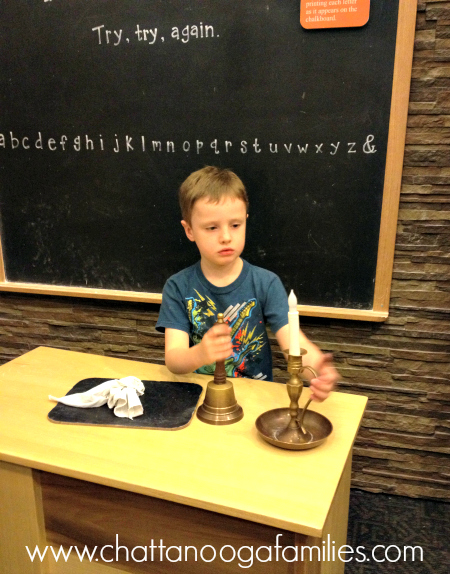 When I asked my boys what their three favorite areas were, they told me the Rooftop Fun Factory, Performing Arts Gallery, and Riverplay, but ultimately, they love everything there! The Creative Discovery Museum is one of our go-to spots around Chattanooga.
As a frugal mom, the price for a yearly membership is just about perfect. I love the bang-for-your-buck that you can get when you add in all the special events the museum hosts. If our family of four were to pay full price for 2 trips to the Creative Discovery Museum, we would end up paying the yearly membership price.
Because we love it so much, we want to bless one of you with a chance to enjoy it, too! Creative Discovery Museum has partnered with us at Chattanooga Families to offer our readers a chance to win a Family Four Pack of Tickets!
Mandatory entry: Leave a comment answering the question–What is your favorite exhibit at the Creative Discovery Museum?