The Kids Eat Free or Cheap in Chattanooga list is a popular post around here!
Maybe you're like me and can't always remember where you can grab a frugal meal in Chattanooga. Sometimes it just isn't convenient to hop on your smart phone to look up the Kids Eat Free or Cheap in Chattanooga list…or maybe you don't even have a smart phone! Either way, I've got a treat for you!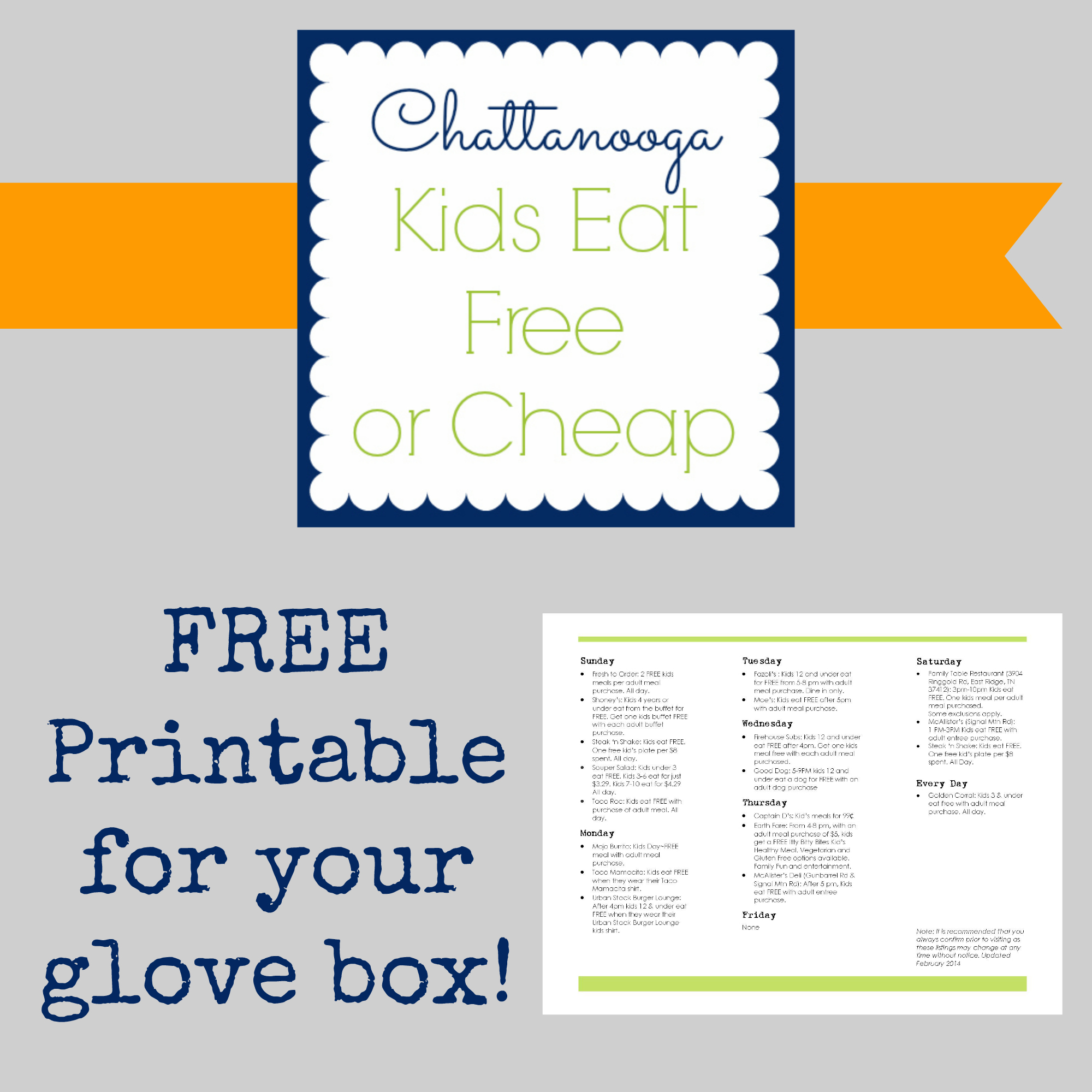 I've taken the Kids Eat Free or Cheap list and turned it into a printable list for you. There are two pages included in the download–print front to back and you'll have a handy-dandy brochure for your car's glove box. I decided to make this a FREE download, but I do hope you'll subscribe to the weekly event newsletter and like our Facebook page. We've got a lot of great stuff for the upcoming months and you don't want to miss out!
Don't forget to share this post with your friends!