From our family to yours, we want to wish you a Happy New Year! We hope 2014 is a great year filled with fun, lots of laughter, and family.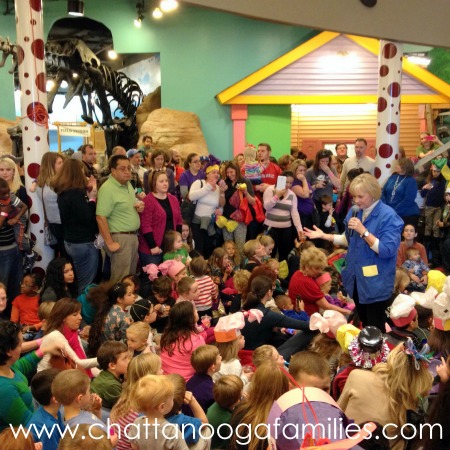 We celebrated with our kids at the Creative Discovery Museum for the annual "New Year's at Noon" celebration. It was fun, but super crowded as you can see by the picture. We'll get there earlier next year.
We are excited about what this year holds for Chattanooga Families. We've been planning and dreaming up this site for over a year now, and we are ready to bring it!
Go ahead and subscribe so you don't miss a thing!